I was not planning to fish today but after our slow day at Anna yesterday, it did not take Curly long to convince me. But we had to do some coordinating as I was supposed to help Tyler catch a few small bass his science project on Saturday. After a few calls made we decided to hit DC in the morning.

As we were putting in at Gravelly, I saw Rob Snowhite doing some casting during the outgoing from Roaches Run. I don't know how they do it,....it was cold!

We were on the water at 9 am and immediately headed for the Washington Channel. The wind was blowing a bit (NE) but in reality, it was not bad. It was really nice out once the sun started to climb.




We started at the Titanic Statute to make some drifts and throw some swinbaits. On the first drift, I caught a nice LMB on a Woody spinner bait. He makes these for striper fishing.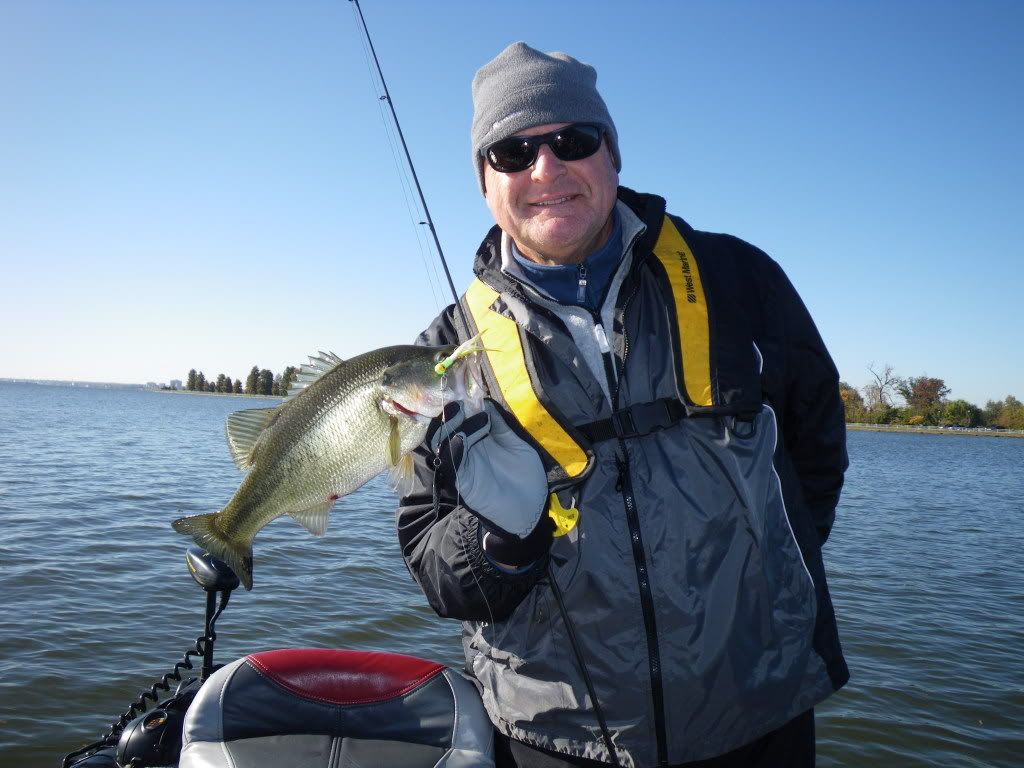 We decided to troll on the way back and all we did was lose one of Curly's Rebels. It's been a while since that happened. Oh well....

Now we started our 2nd drift. All of us had a few minor hits but we were concerned with the lack of action. About 1/2 way into the drift, I got hit by a nice, fat striper.....




....that was just short of legal. Our hopes were high but we did not score again.

Since Tyler needed to get back to Ashburn before 3PM, we were concerned that we were running out of time and had only caught two fish. Curly commented that maybe we should hit the bridge pilings but i was not to keen on that but he then suggested the rocks around the outside of Columbia Island and it sounded good. I asked Tyler what his preference would be and he opted of something new so that's where we went. Good thing we did!!

We motored up just north of the inlet and on his 3rd cast, Curly noted that there should be a bass hanging off the wood he cast to. Two seconds later, "fish on"!. This nice 3+ pounder!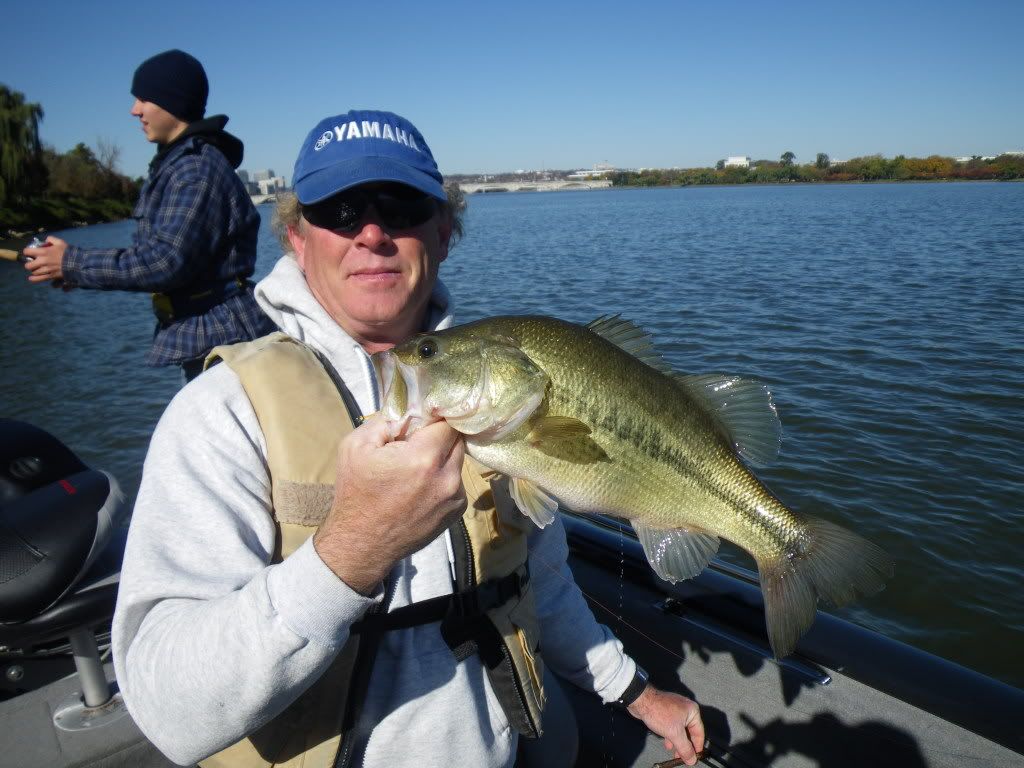 We entered the tunnel and Curly proceeded to school us and caught 3 more nice bass...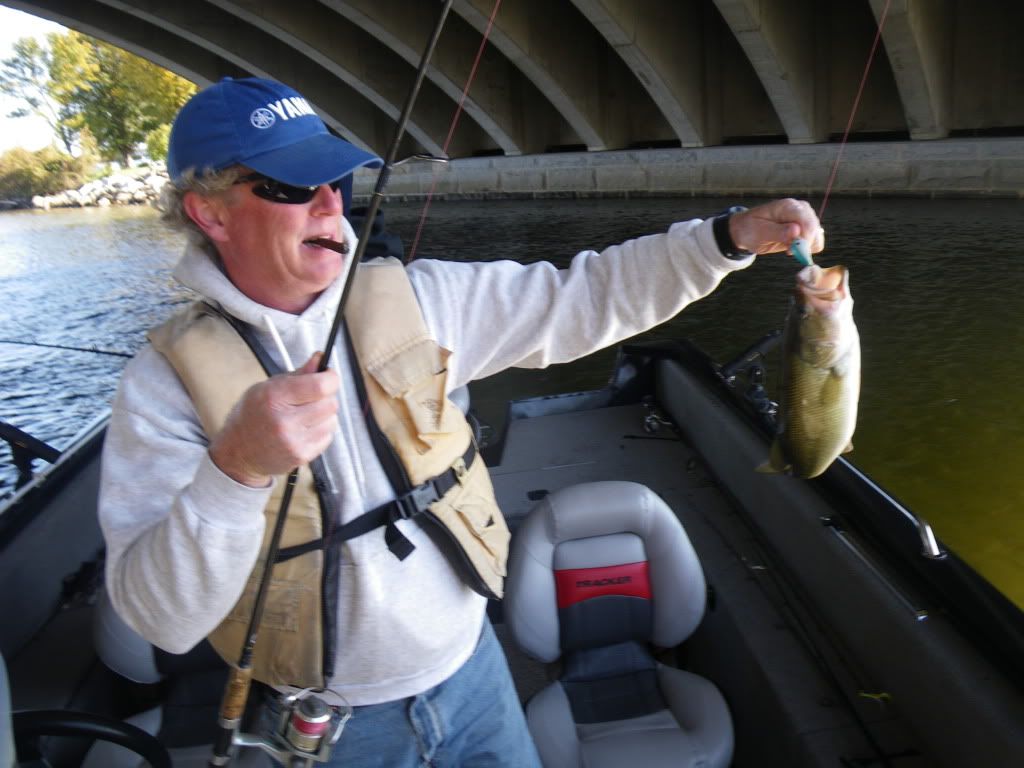 A few minutes later, after taking no more abuse, Tyler gets bit with a nice one!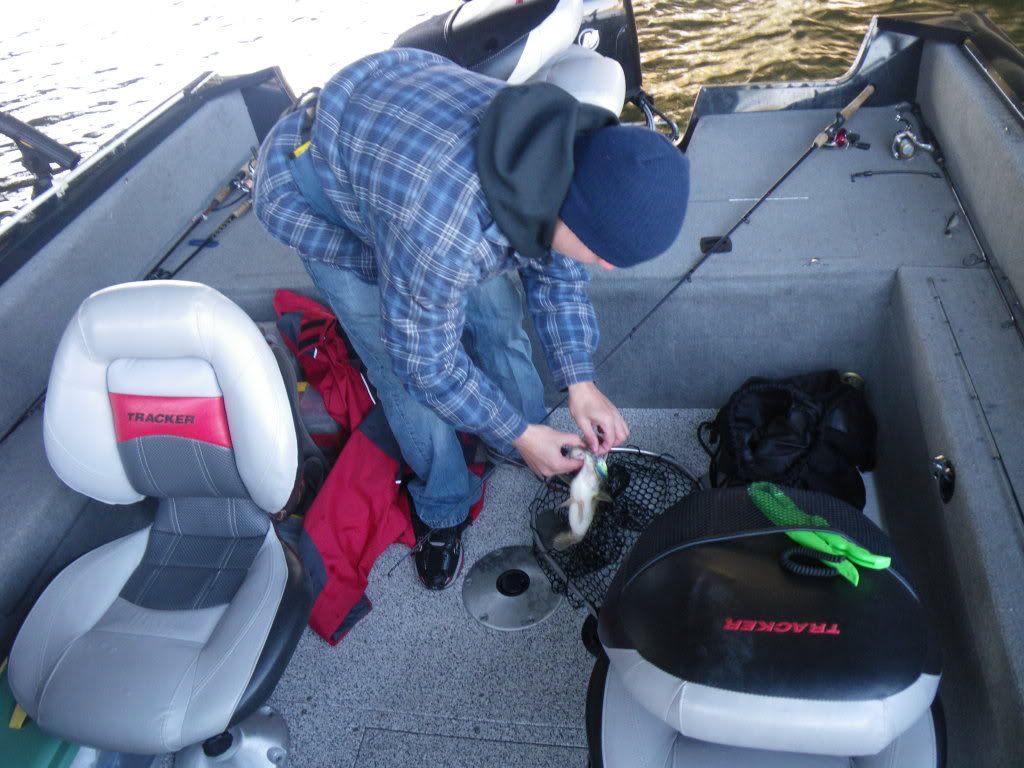 All 5 of these fish were caught on Sexy Shad cranks. All the fish were released.

I was using a swimbait (until I lost it) and then a spinner bait. No luck with either of these.

As it was the last time the 3 of us fished, most of the fish came towards the end of the trip.

As we pulled out of the water, we ran into Rob and chatted a bit. As well, we ran into Andrew Holt....it was like a friends' reunion at Gravelly.
---
Time to go fishin' again!