They call it "one fish Anna"......we caught 2!

On the way down, Curly and I drove down in the rain. We were to meet Patrick at 7 AM at Anna Point Marina. We were a bit late after falling behind school buses on a 2-lane road.

But the rain stopped when we got there and off we went to chase down some stripers.

We 1st went up lake past the Splits and just past the 1st bridge. While there, we marked some fish so we jigged alongside another boat. The lone fisherman, Pete, was asking us how the fishing had been. I told him it had been a year since I last fished Anna. Then the phone rang and he said, "if this is good news, follow me". It seems that Pete was working the lake with 2 other boats and were alerting each other if they found fish. This call was not good news but the next one was and we high tailed it to the splits where there were some birds working some breaking fish.

Here s the flotilla.....




Curly manage to catch a non keeper but we were frustrated because we were marking fish and they were breaking around us but they would not take any of our offerings. All told, we saw 4 fish caught including Curly's.

After that died down, we moved over towards the State Park where we saw this guy working an area….




We actually think that this eagle was after one of the ducks in the picture. We caught no fish here.

We then moved up river and worked several areas, looking for both LMB and stripers. Nada.

We then worked a cove and Patrick was determined to catch a LMB.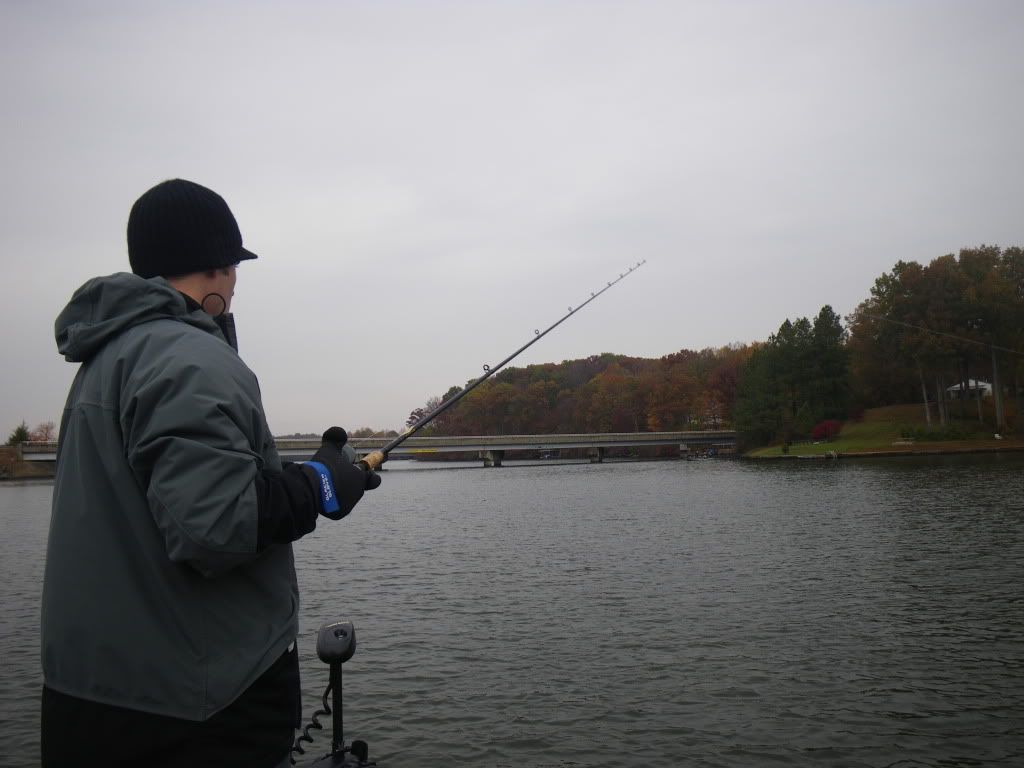 He did!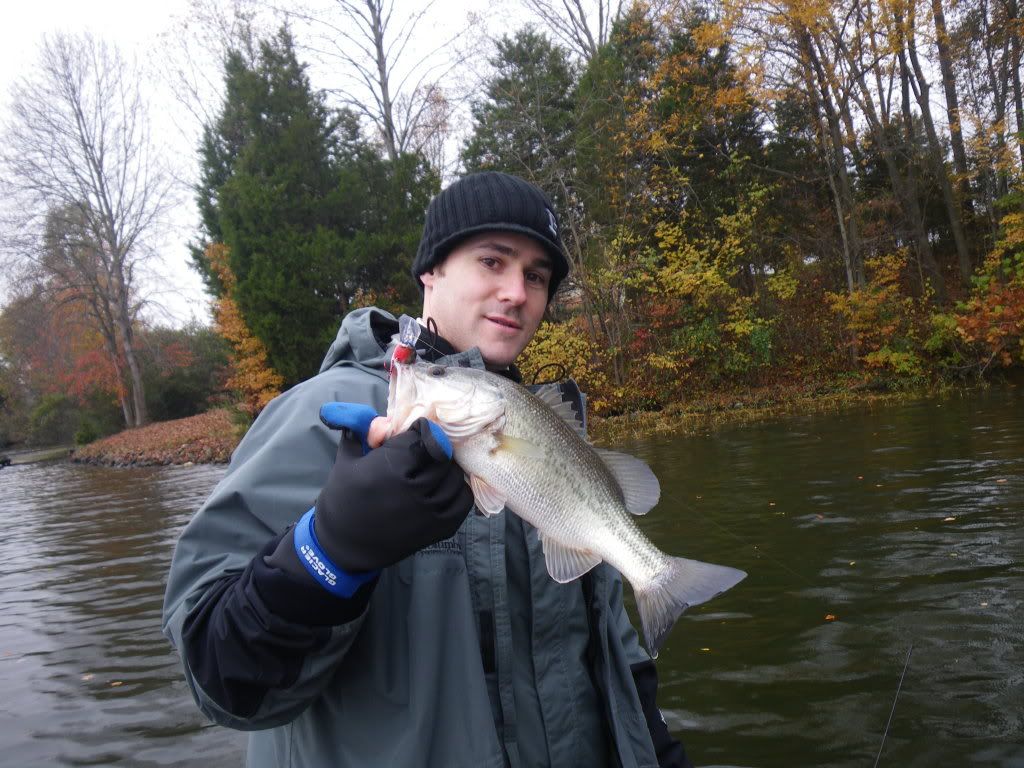 But we caught no more. After that, we went all over the place looking for any sign of fish.

We did manage to see a big LMB cruising the shallows in the last cove we fished. All 3 of us took a shot but we didn't even get a look. The water was gin clear.

What I did not mention is that around 10 Am the wind really started to blow and by noon, there were whitecaps on Anna! The wind was 25kts+! Luckily we did not get too wet and we saw some nice scenery.




It really was nice out despite of the wind but Anna did me in….once again!
---
Time to go fishin' again!