My wife and I moved from Reston VA to Vancouver WA in 2010. Sometimes I still look at this site and write a post about fishing out here, mostly on the section of the Columbia River which is the border between the states of Washington and Oregon.

October 10, 2011
Went about 30 miles upriver from home to fish a bit below Bonneville Dam where salmon sometimes congregate before hitting the fish ladders to migrate further upstream. We kept three chinook (aka king salmon) and one coho (aka silver salmon). The limit here is two salmon per person per day.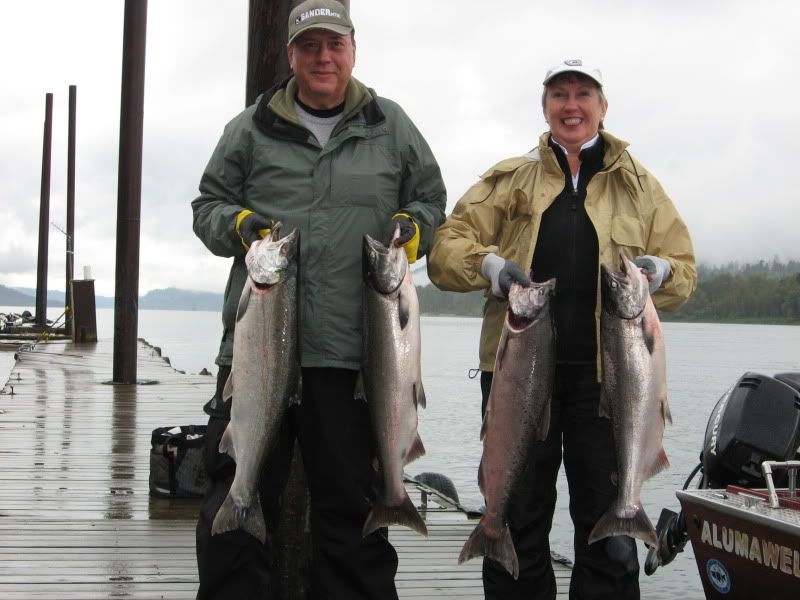 October 20, 2011
Same area, up below Bonneville Dam. We kept two "bright" chinook that we knew would be excellent eating.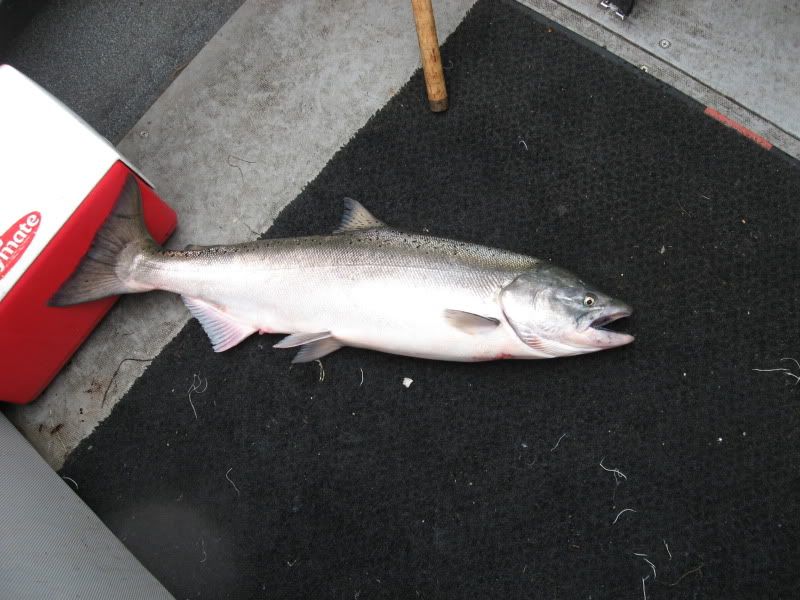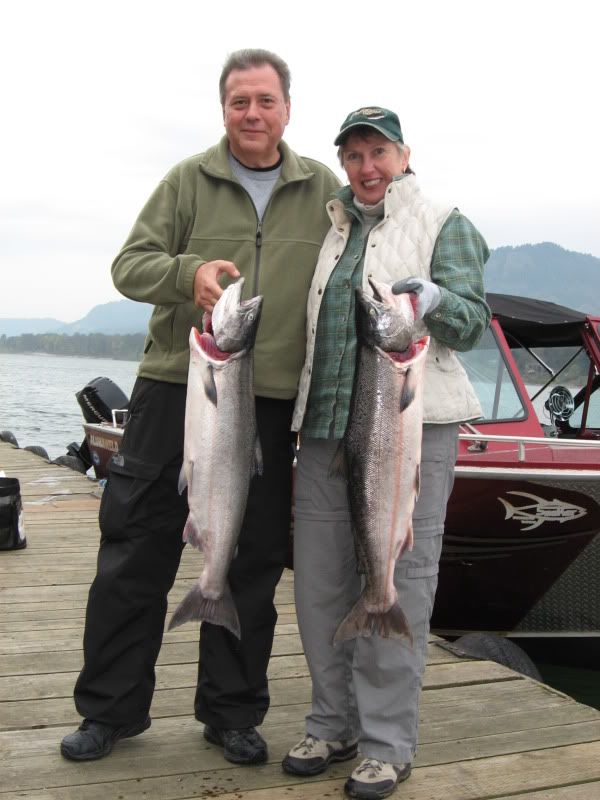 On this day (getting near to the end of the fall salmon run), we also caught two large "dark" chinook that were well advanced into spawning colors. Everyone out here says that they are not such good eating once they reach this stage, so we took quick pictures and released them. These were large 25-30 lb fish that were much fun to catch as they fought very hard. One ran out 390 ft of line against the drag on the line counter reel before stopping it's first run.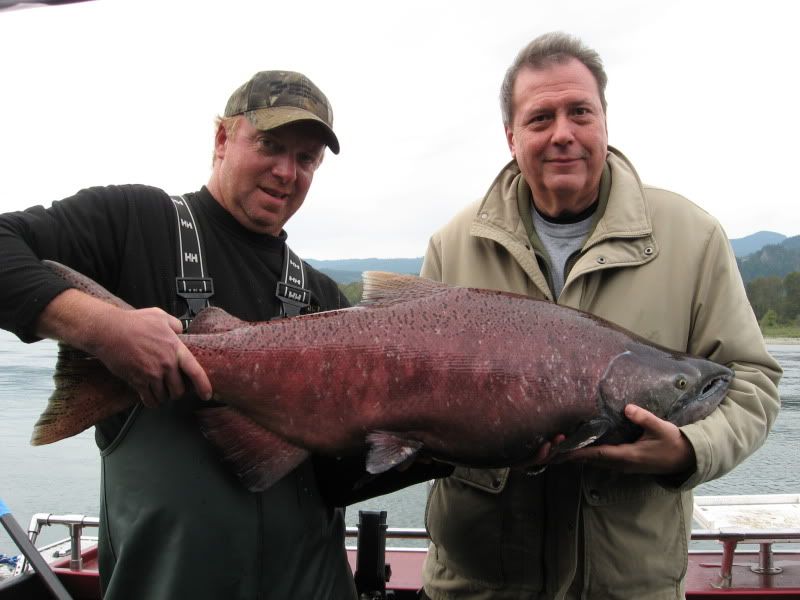 .