I met up with Mike Luparello around 0500 this morning (this after losing my brand new motor cover on the Toll Rd.) and by 0600 we were on the water at Leeylvania.

Some of the guys commented about the new boat and now they call it"the barge".

Anyway, Mike was in the front seat and would be in charge of the day's fish finding exercises.

We immediately went over to the MD side just south of the Chicamuxen Creek. No love there so we moved into the Creek itself....along with the rain. Based on the conditions, we were in for a long wet day but we both had our rain suits on so we pressed on.




Mike took the skunk off the boat as he caught the 1st two non keepers and this nice channel cat!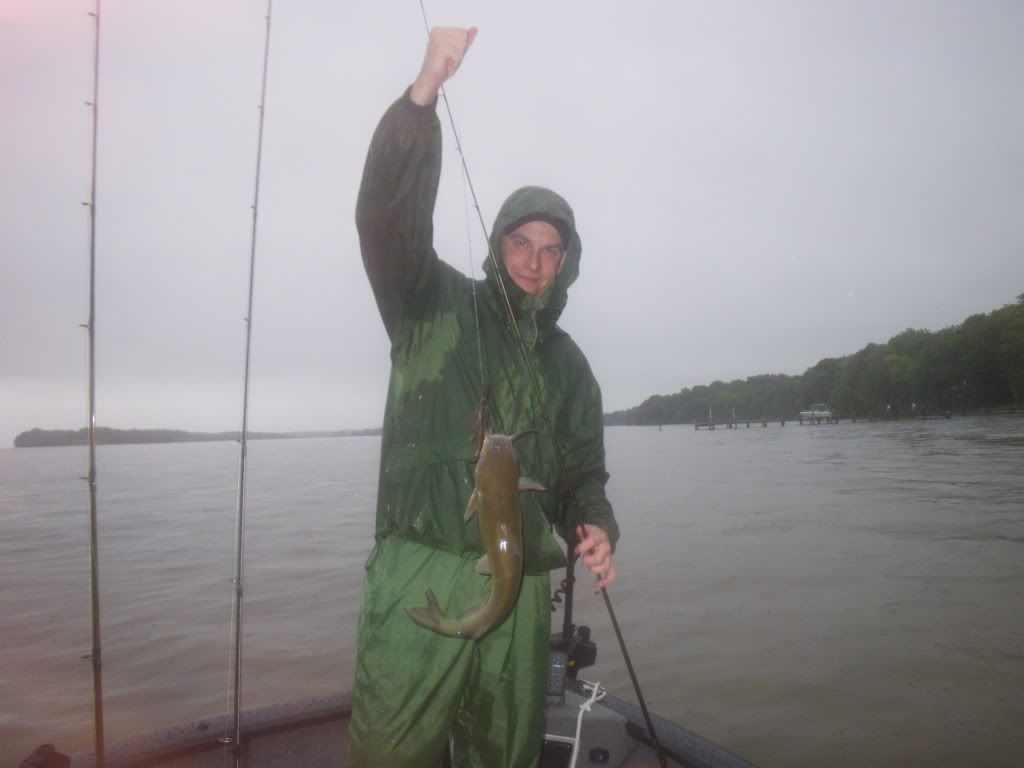 We then changed venues and started fishing some different grass beds. I was able to put 2 keepers in the boat! Mike was still catching channels.....and....the rain stopped.




Thinks slowed down so we moved again.




We each caught fish but nothing to keep. At one point, Mike caught 4 bass that were each about a 1/2" short.....

But towards the end of the tourney, the boy got hot.

First, he boats his 1st keeper....




And then he get his lunker!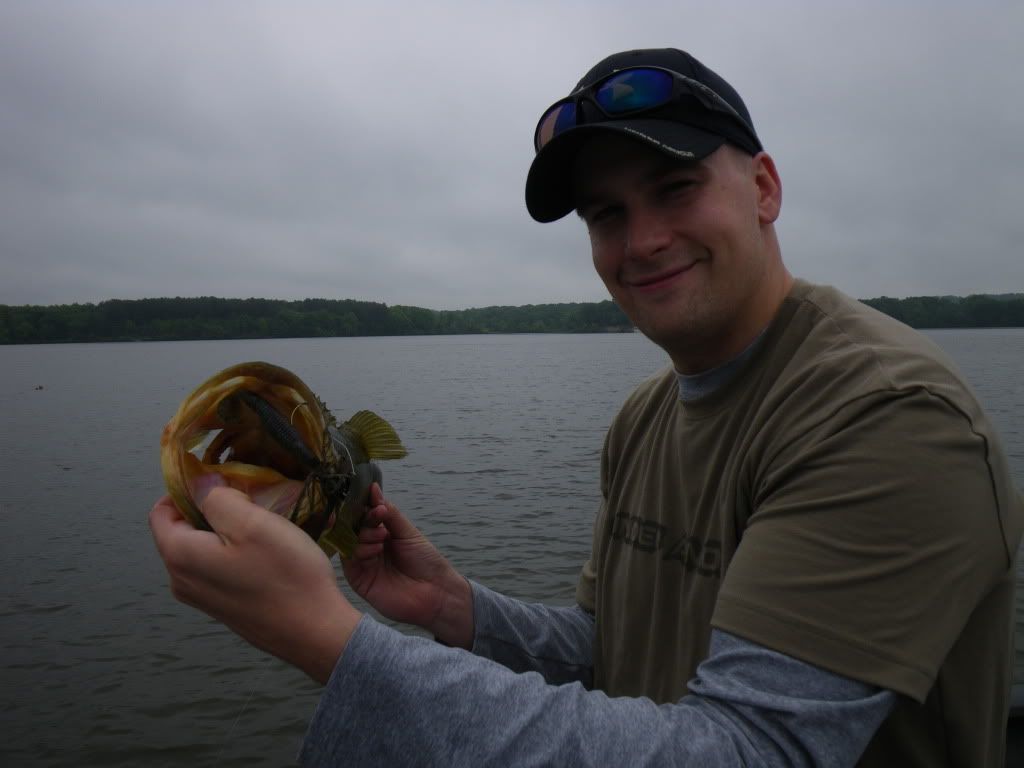 We went to the weigh in on time and checked in.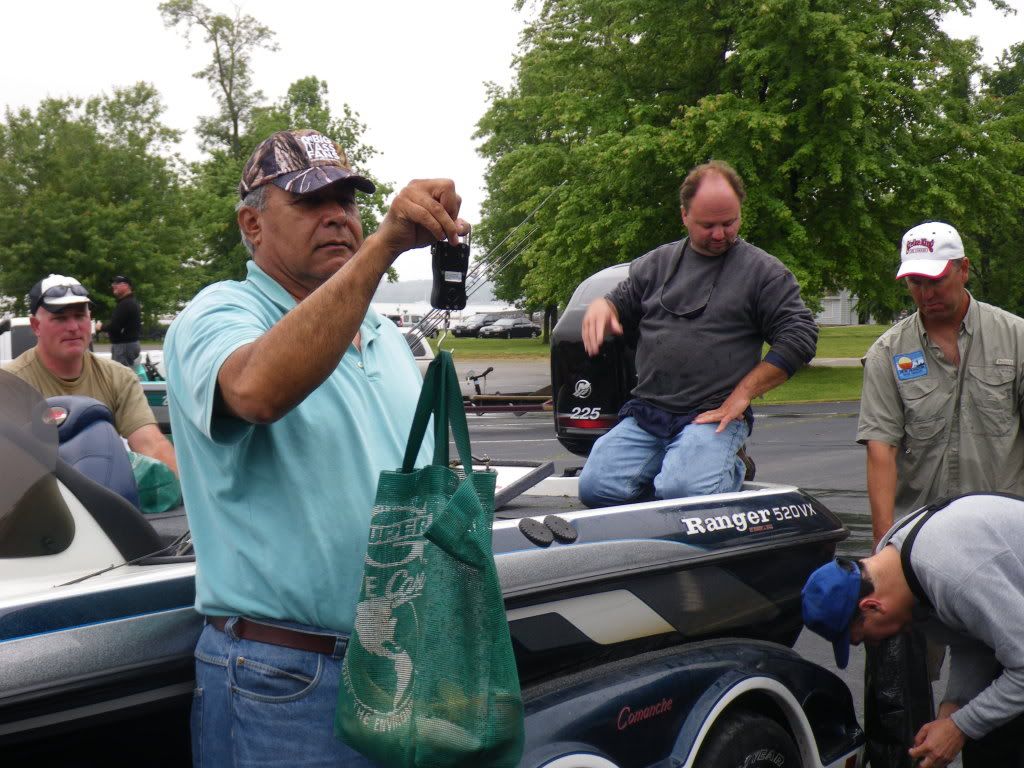 I ended up catching 5 bass with two keepers that put me in 16th place....right in the middle as there were 32 anglers.

Mike ended up catching 11 bass with two keepers that put him in 11th place (a top 3rd finish). He took the Lunker Award with a 4 pounder. He also caught 3 very nice channel cats.




I would say that's a pretty good day!




After the weigh in, the club had a nice picnic...burgers, dogs, potato salad, Vidalia onions and home grown lettuce!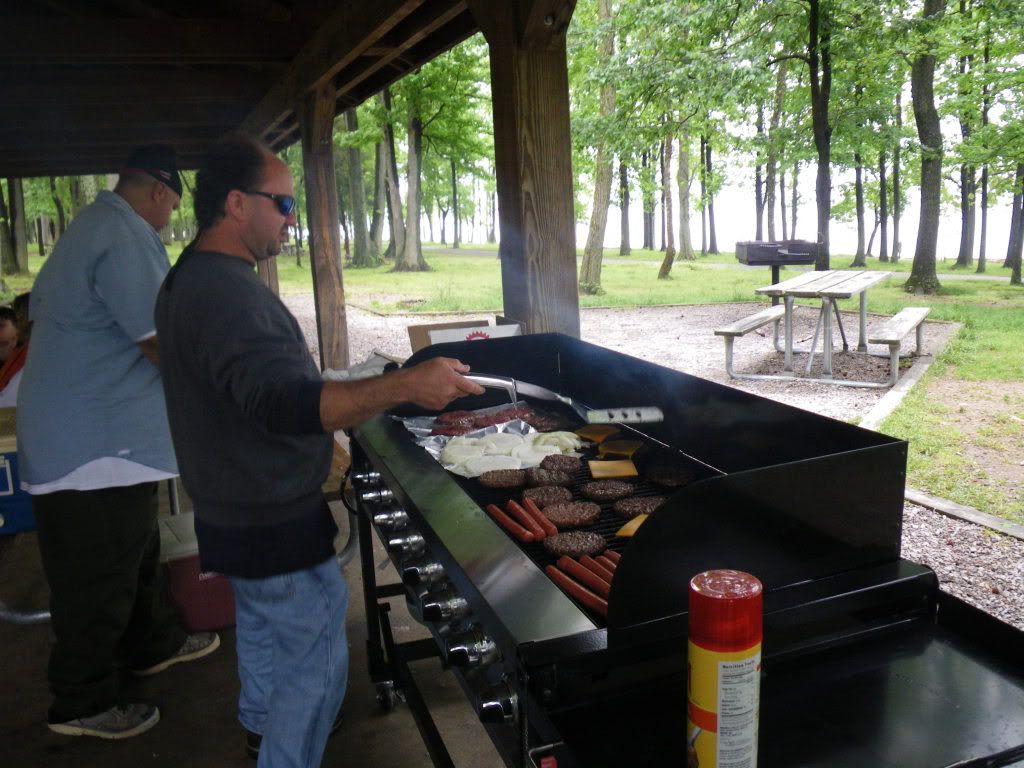 ---
Time to go fishin' again!