OK, stay in your seat for a bit, this one might be a long one....

The original plans for today was for Curly and I to show Carl Brown (whaler) how to catch some DC stripers. Earlier in the week, I had received an email from Mike L. (purpleworm) as he wanted to get out and do some striper fishing at some point so I told him to stand by in case we went. But Wednesday's forecast called for rain, cool temps and wind for Friday morning so we scrubbed the mission. The weatherman was a little off his forecast by the way.

So....since Friday was now open, I needed a plan B and was going to make some phone calls on Wednesday but things got busy at work. In the meantime, I received an email from John Lipetz. He had booked a charter with a crew of 10 father/sons for Friday but some of the potential crew got sick and some got scared of the weather forecast and canceled. He said that he had several openings so I told him that I could get 1-2 guys. I emailed Mike back and it did not take long....we were going fishing on the Loosen' Up, a 48 Carman owned by Frank Carver.

I really like fishing the day after Thanksgiving.....

By 0545, Mike and I were at the Happy Harbor dock in Deale MD. I went over to say hi to Frank but the Captain today was Brian Scmidtt. His mate was Ashley Carver (Frank's daughter). This was a VERY young crew (29 & 27) but they did not lack in enthusiasm and experience. As a matter of fact, some of you who bass fish in tournaments might recognize Brian's name. He is one of the DC areas top tourney guys!

Since this was a dad/kid trip, the plan was to go after pullage rather that trophies so Brian had the smaller umbrellas rigged with two 5" Storm swimbaits. The gear was custom built.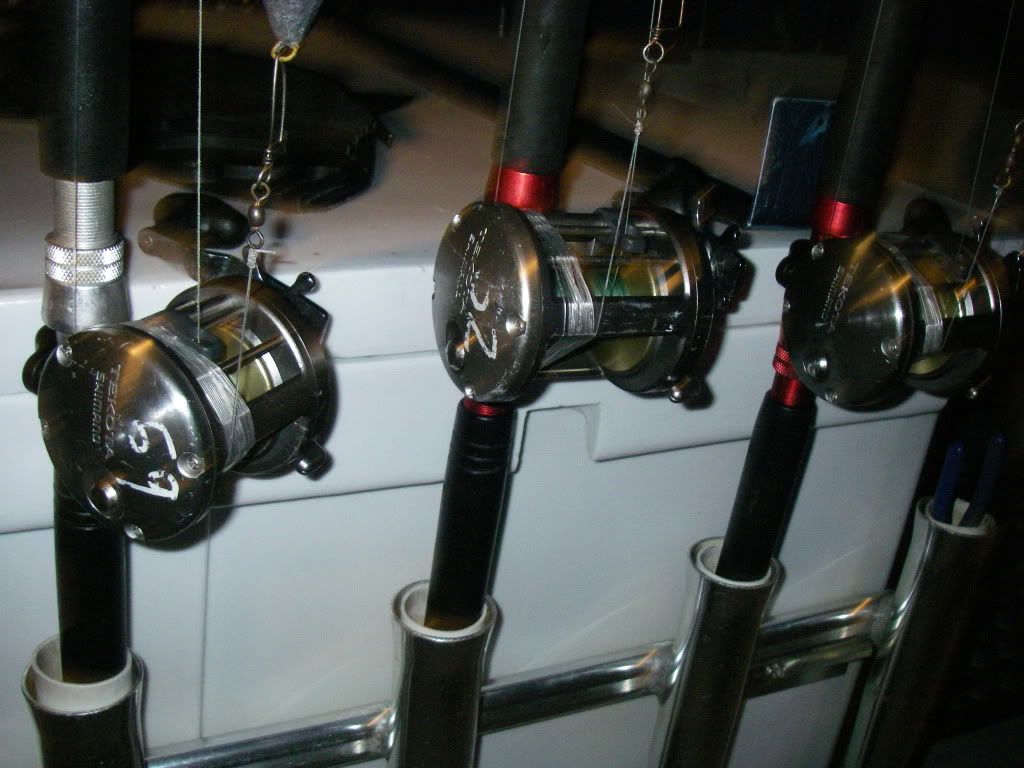 The weather was excellent, mid fifties, light breeze and a few sprinkles here and there. And the best part? A calm bay!




About 2 hours in to the trip, we got our 1st hit and Sam was up 1st....he was a happy camper!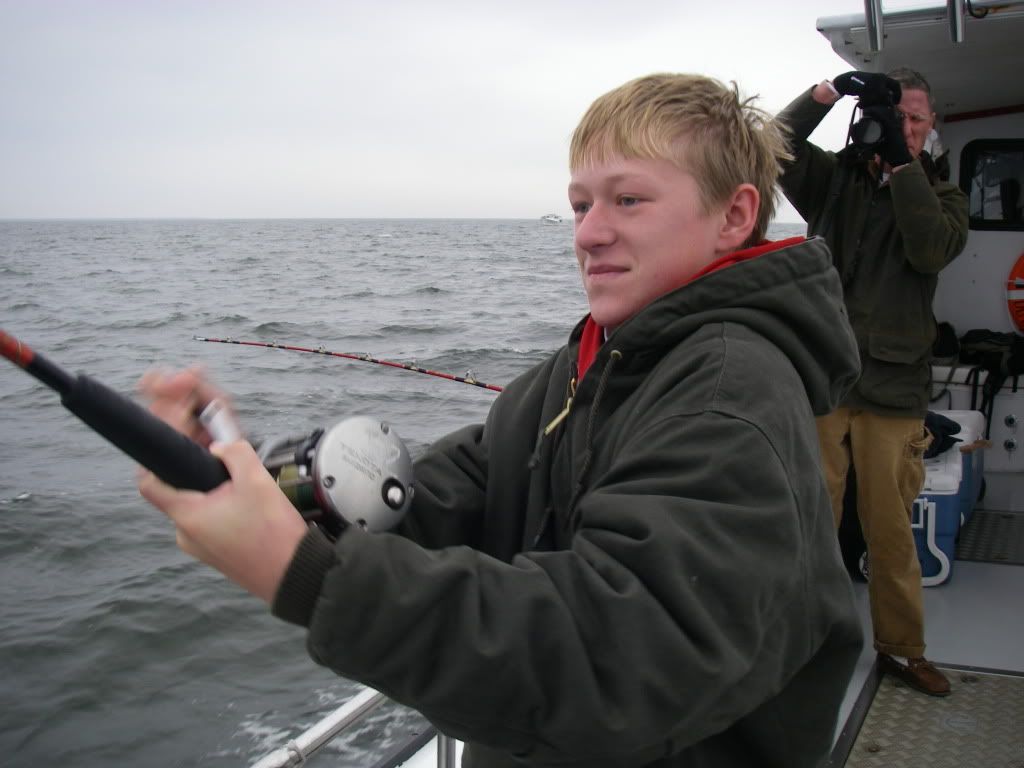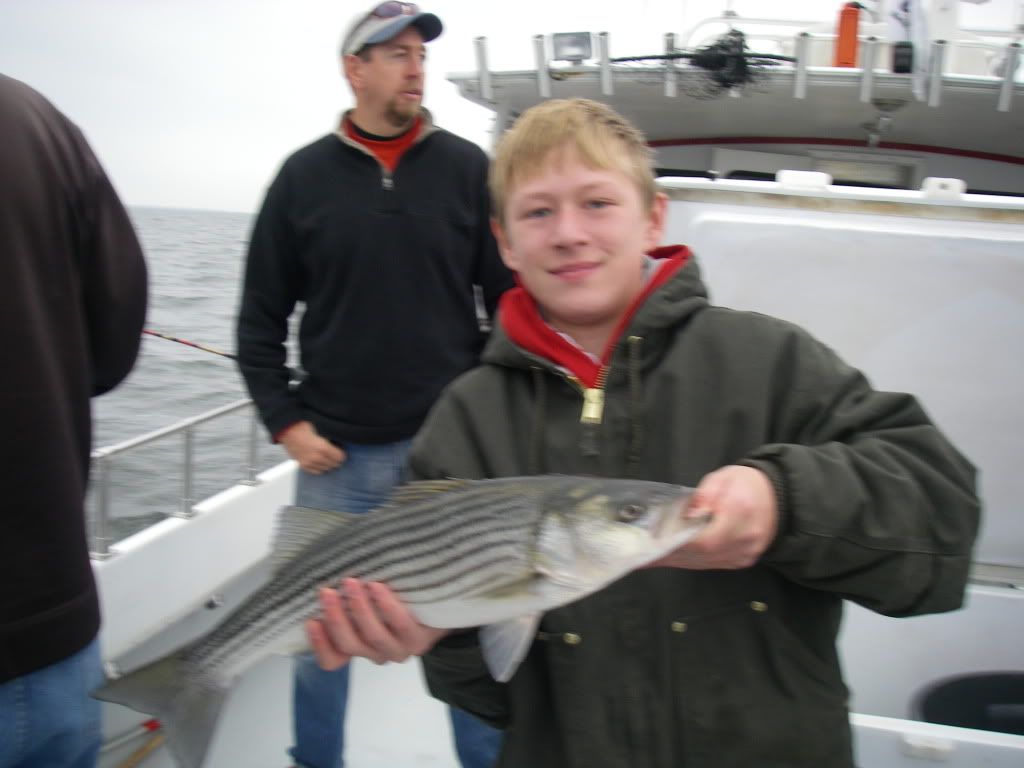 Quinn was 2nd up.....




....and Mike came in 3rd with a nice one.




Jeffrey batted clean up and brought in this football!




We caught 1-2 more but things really slowed down....for several hours. The weather really turned on us too, it got cooler and the wind started blowing!




We made a few short runs in search of birds but the fish went on strike. Finally, Capt. Brian said it was time for his plan B and we picked up all the lines and ran back across the bay. It didn't take long when we 1st spotted a gannet. That got us exited because these birds are BIG eaters and they don't hang around unless there is some nice bait. To make a long story short.......




....it all broke loose. We had double hook ups, 3-4 rods going down at the same time...it was pandemonium.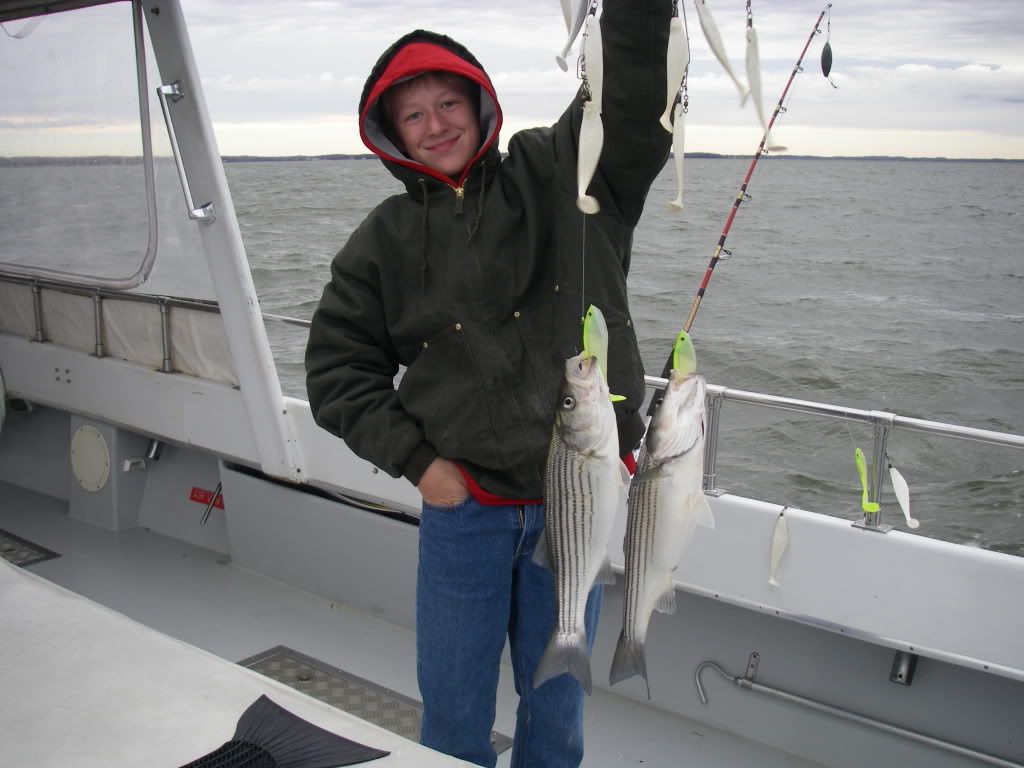 Fish slime and blood flying everywhere. We actually lost count of what was in the fish box and had to take inventory.




Will with a nice double header!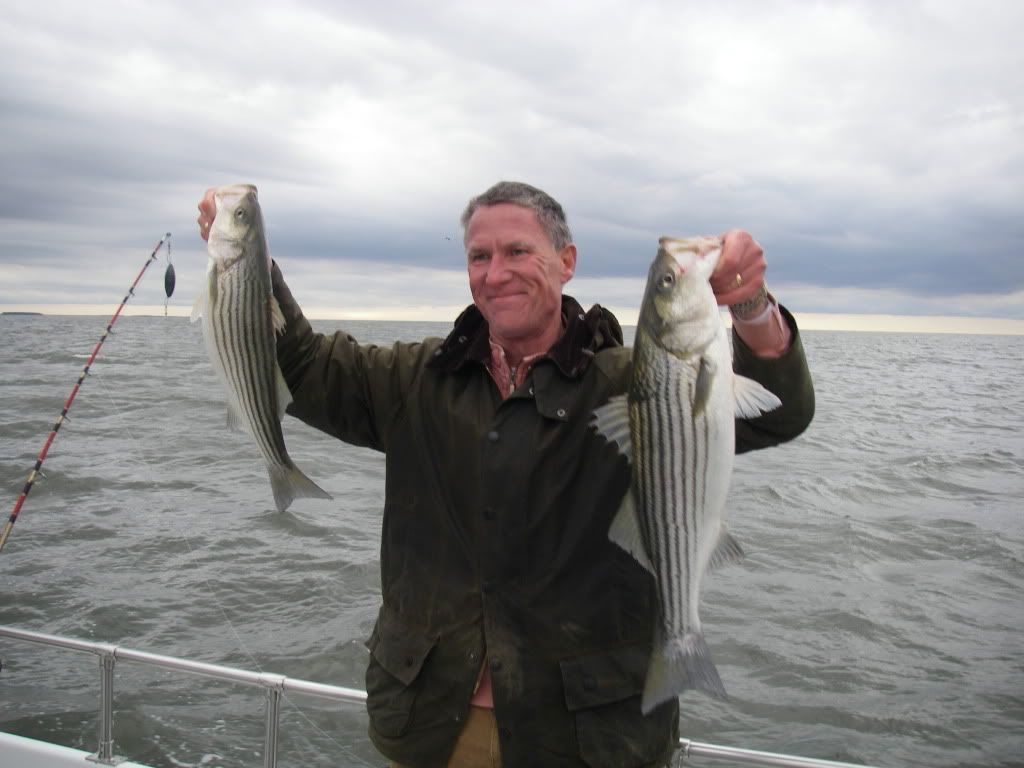 And John followed his lead......




Once we had the limit, we fished for a bit more for some C & R before calling it quits around 1 PM. Back to the dock we went for the customary group shot....




And then we met this guy.....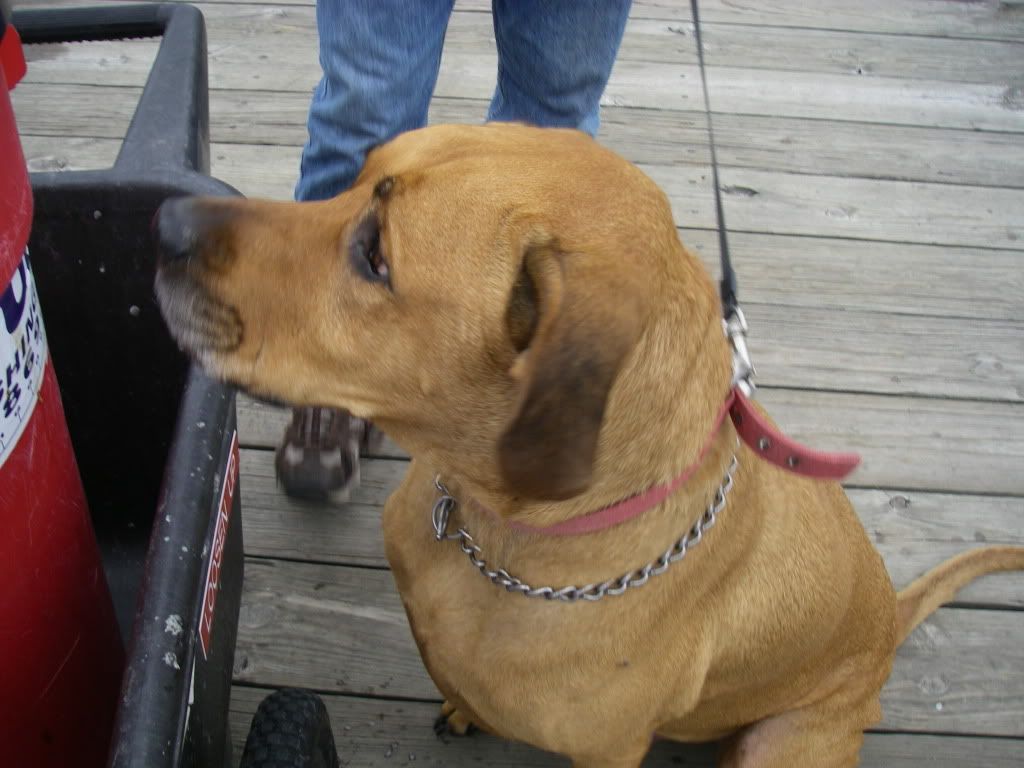 He belongs to Capt. George Prennant (quiet a character himself). This dog knew what was being thrown in the trash and he wanted a snack.....




....which he got.

We had a great time out there in a very comfortable boat with an excellent Captain and Mate. Thumbs up to this crew!

Gotta love those stripers!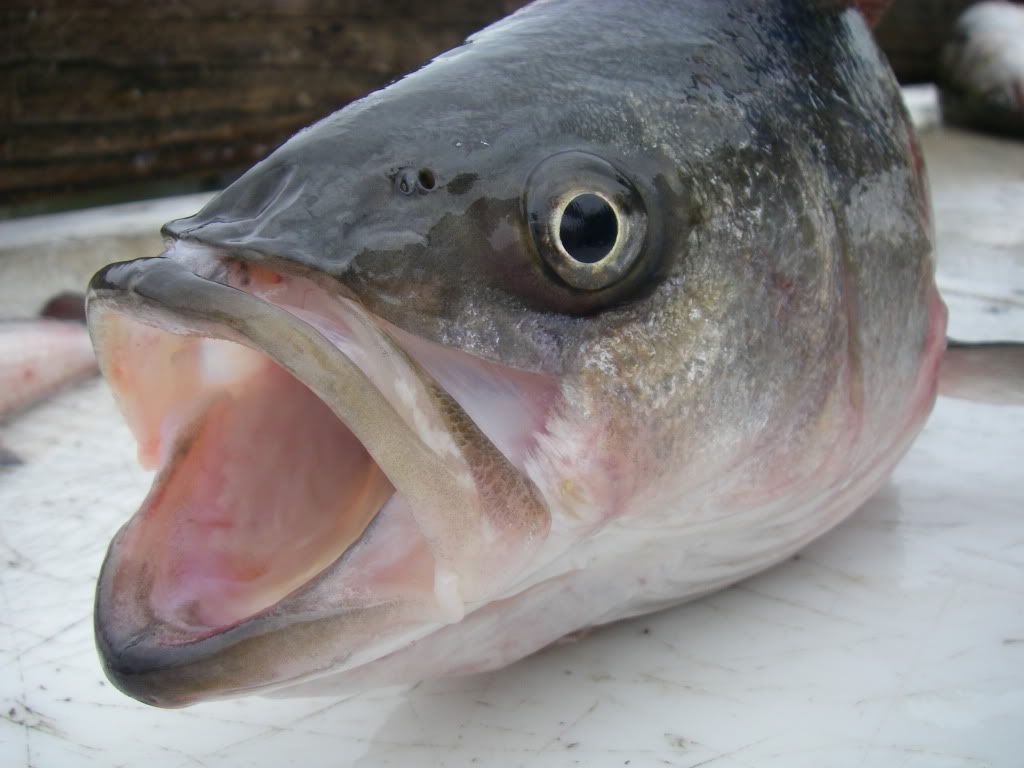 ---
Time to go fishin' again!