Was on the water by 6:15, but had difficulty catching herring. They were not hitting and they waited until the sun came up. Finally got 3 lines out by 7am. My old baitcaster goes down and the battle is on. After about 3 minutes.........POW..........rod broke off at the handle.......this is what I had left in my hand.


Oh well, it was an old rod. Next rod goes down and this nice 36" - 23 pound beauty is soon released.


Ended up catching 4 rocks, all between 35-37" and each 22-23 pounds.
Fish #2 at 35" and 22 pounds.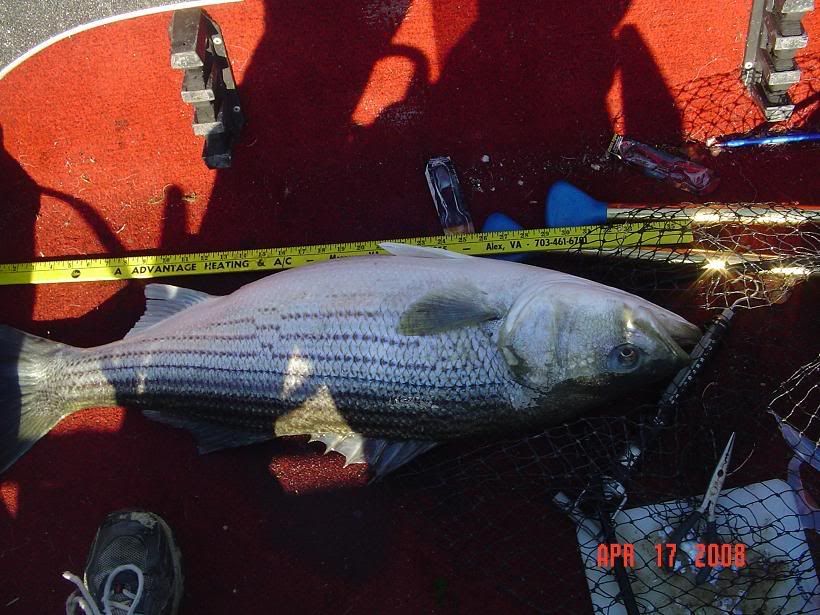 Fish #3 at 36" and 22 pounds - 9AM.


Finally fish #4 at noon and 37" and 23 pounds.


All these fish were fat and gave a great fight with lots of screaming drag. Going back tomorrow morning to do it again.


Never did see Striper1 on the water.
---
Hell or High Water...........I'm Fishin!!