Jeff English and I left Ashburn with our boats at 4:30 AM and Matt and Jason followd ust to Gravely Point launch. We were fishing by 6:15 am. This report is from my boat..........First fish is on and get hung on the bottom. He gets off and this is what we real up. It is my broken rod from yesterday. Maybe I can salvage the reel.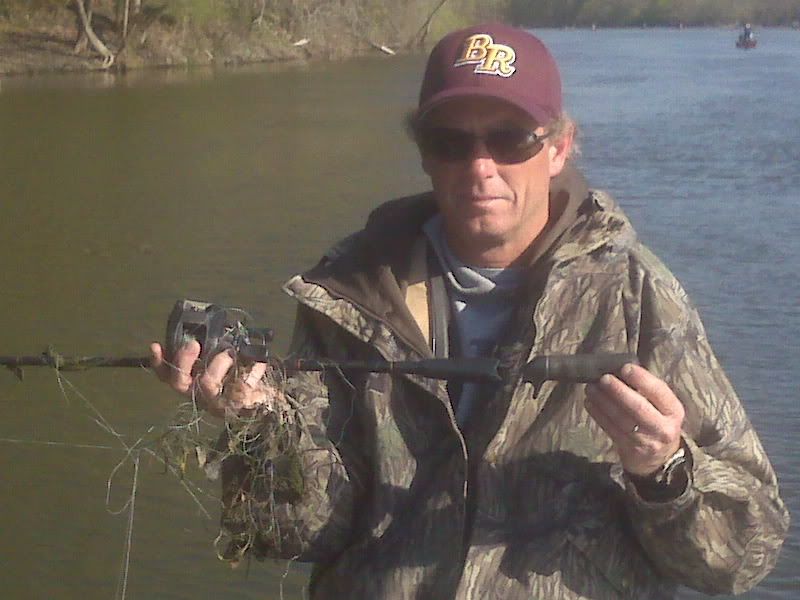 Matt then lands this very nice 34 inch bruser.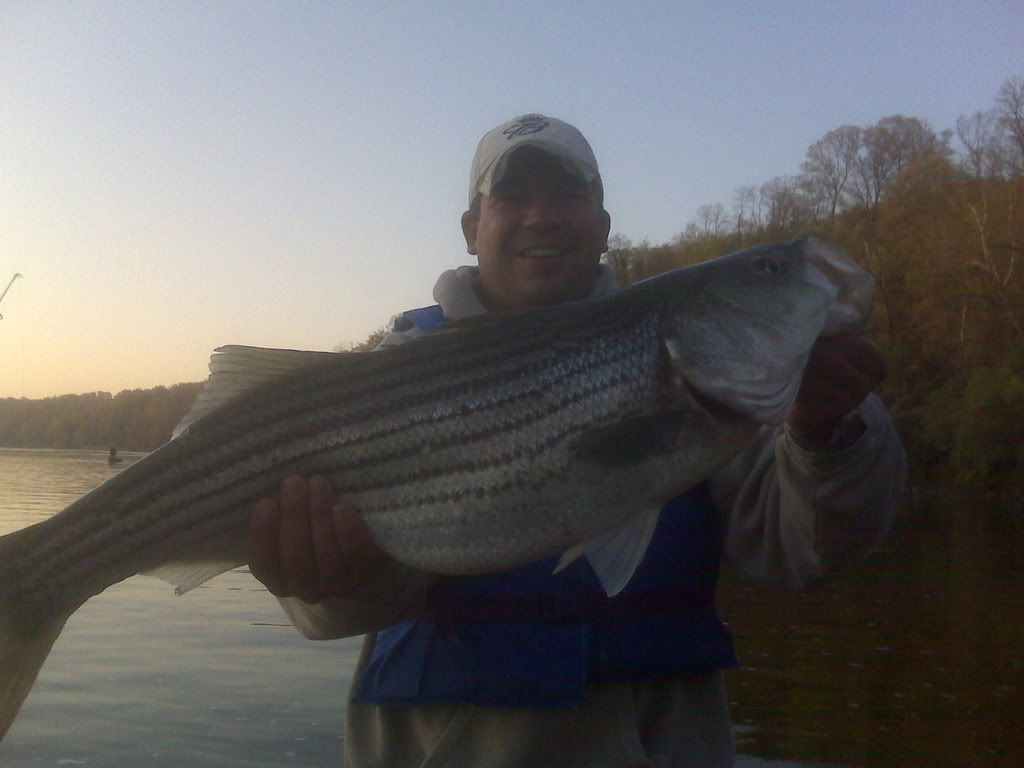 Then it is my turn for this 36 inch (22lb) beauty.


Matt's turn again for this 32 inch fish.


We catch 3 stripers in the mid 22-27 inch range. I then get a 34 inch fish on the long line.


And fianlly the big fish of the day at 39 inches and 25 pounds.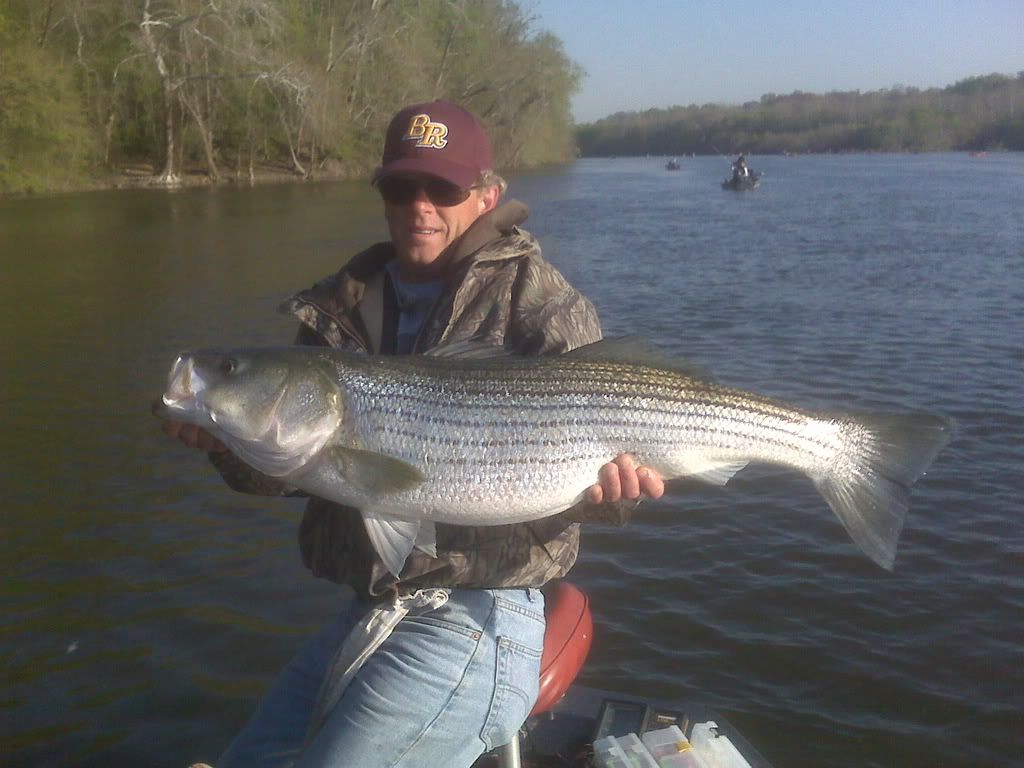 In all we caught 8 rockfish. Not a bad morning. Can't wait until next week to go again!
---
Hell or High Water...........I'm Fishin!!