Fished Cedar for an hour in the wind. I concentrated on an area behind my neighbor's house. For bass took my offerings, three on whacky and one on a Kinomi Nories Bug (plum color). That was the biggest (a little over a pound).

I then Texas rigged 1/2 of a 6" senko and got a few bites but they were not bass nor blue gills.

Hey Khahn...check this out!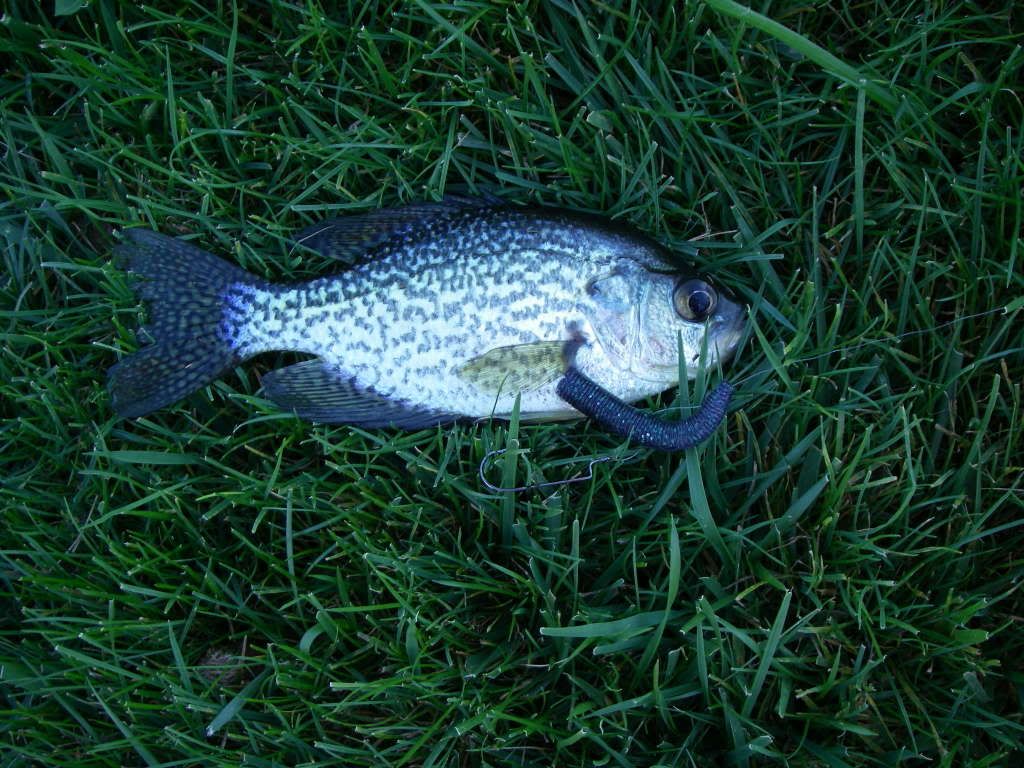 Weird but a crappie nevertheless.
---
Time to go fishin' again!